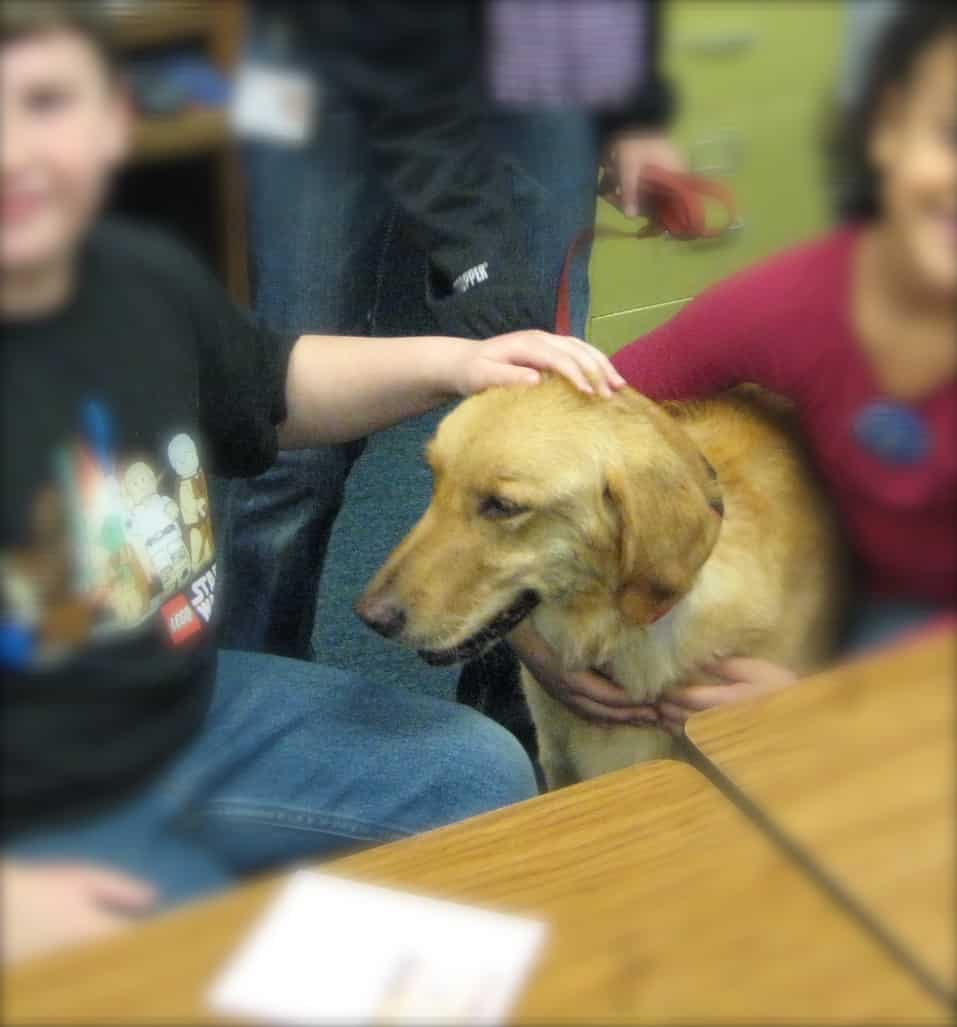 Angel GingerPeach
* ~ * ~ * The Van Buren/Fort Smith region lost a devoted and very unique Caring Canine on May 11, 2015 when the Plumwood Posse's GingerPeach passed away at the approximate age of 12.
For six years, GingerPeach & I volunteered as a Therapy Dog team.  We visited nursing homes and care facilities. We also participated in reading events at local elementary schools.
During her 12 years of life she experienced countless seizures due to canine epilepsy, but her joyful, happy spirit never faltered.  
In her last 7 months she rocked a fire-engine red canine wheelchair for mobility assistance. 
GingerPeach also held 3 Titles in CRO Rally Obedience.
Thank you, GingerPeach (BEAUTY & GOODNESS AT FOXMESA T-CRO-III CGC TDI), for teaching & giving generously to so many, for being so special, so kind. I will always miss you, sweet Girl. * ~ * ~ *
---
Thanks for your interest in training at SMART DOGS!
Page updates coming soon…
Please note, ALL NEW STUDENTS begin in Life With Dogs.
I look forward to working with you & your dog and Bringing out Your Best Behavior!
~Mary & the Plumwood Posse
       
"Nothing brightens a room and completes the spirit like the presence of a dog." ~ SMART DOGS