Hooray! At last! The new Toppl plugs by West Paw are shipping and ours arrived yesterday!
I've already used them 3xs and LOVE them.
Thank goodness no more making a plug out of bread. That had become tedious and added an extra step to my already busy schedule and meal preps. Plus I had to buy bread just to make the plug.
The plugs come in a pair, cute heads and tails.
The plug fits all three Toppl sizes XL, L & S.
I tested them first by filling the Toppl with water. No leaking. Not a single drop.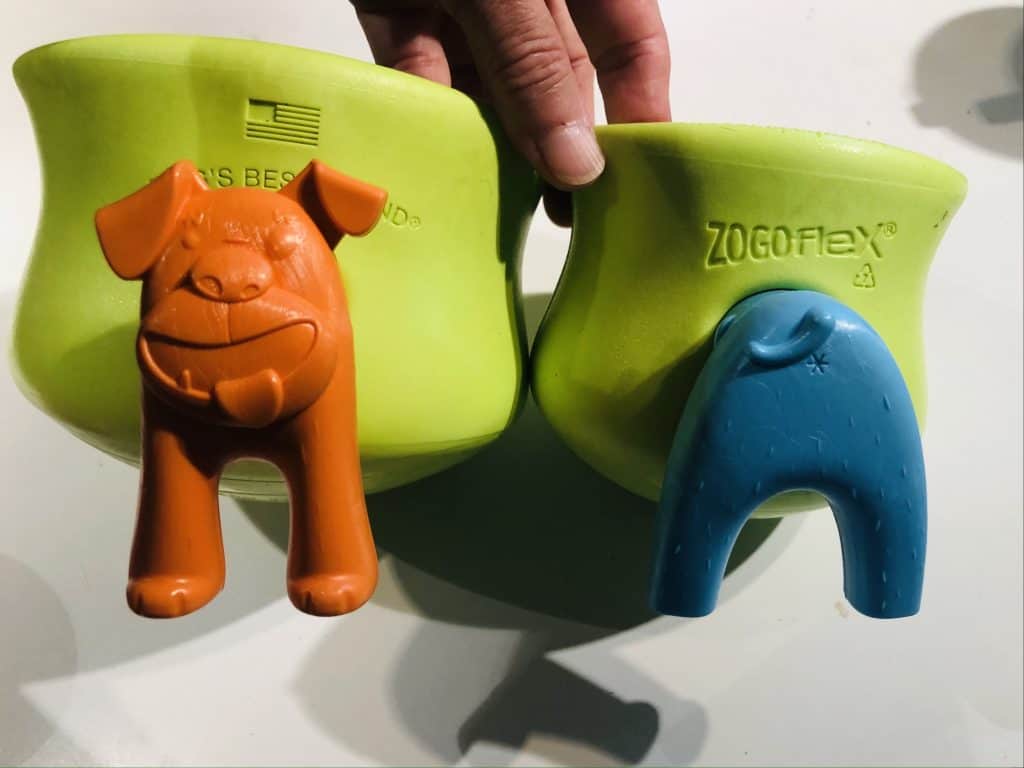 The plug also provides stability to the Toppl during the freezing process.
And they're super easy to remove as shown in this clip.
If you freeze your Toppls you'll probably appreciate a purchase of this plug!
If you purchase from SMART DOGS I'd be open to you guys mixing colors if you want. Just lmk when you're here and we'll figure something out.
Last but not least, in case it needs to be said, safety first. Remove the plug before giving the Toppl to your dog! And keep the plug out of your dog's reach.