Reminder as an SD student you have access to hundreds of private videos.
Most are embedded in your SD Online Courses, many are in Blog Posts, and some are shared to SD private facebook group.
To provide another way to access these videos I've created Vimeo Showcases (playlists) on various topics.
When you're logged in the showcases & password are accessible from the menu.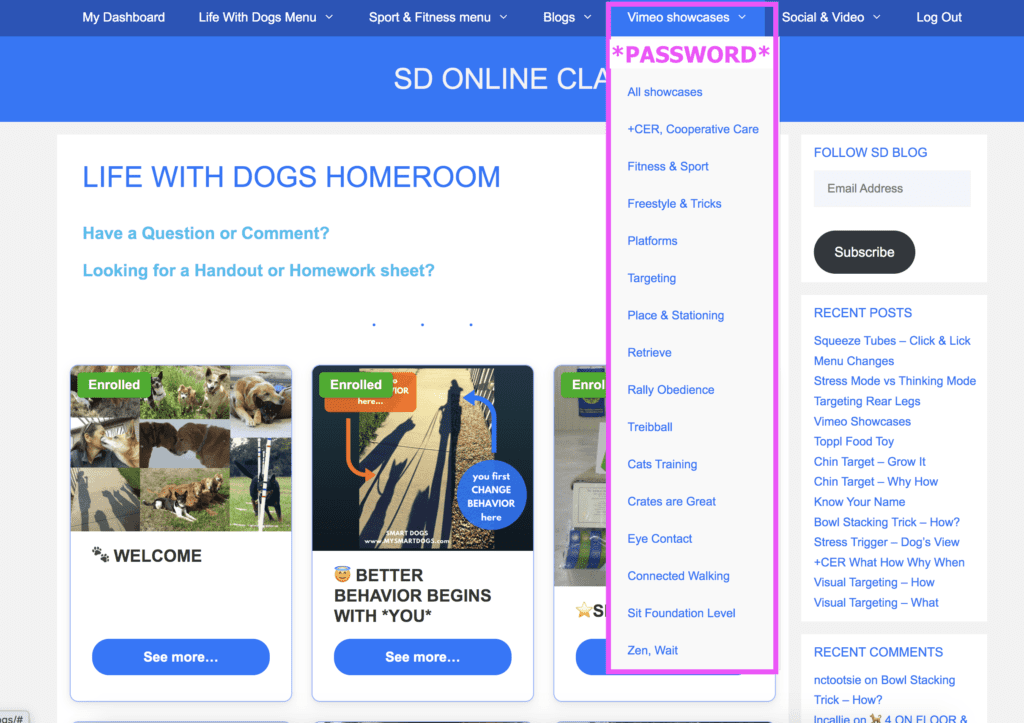 Or you may go directly to SMART DOGS' vimeo channel, vimeo.com/plumwoodposse.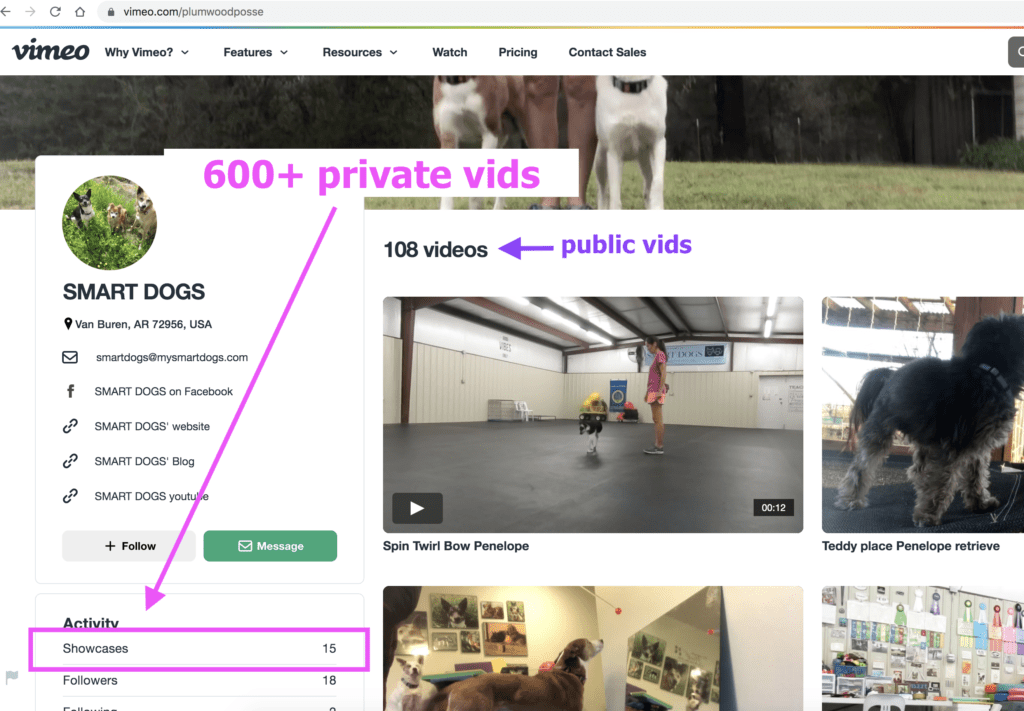 At present there are 15 showcases each with a growing number of videos.
I hope they bring you more inspiration, progress & fun with your dog!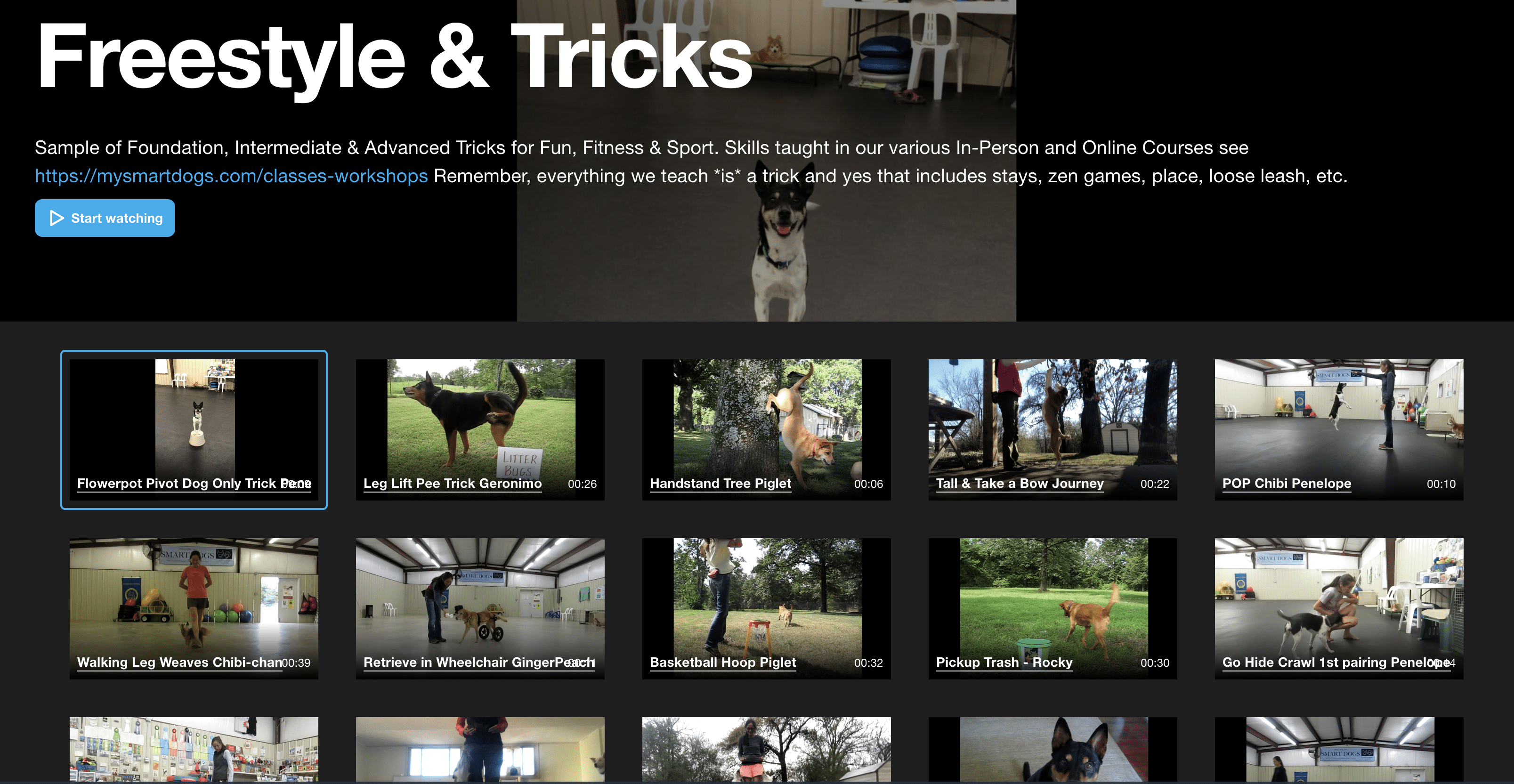 Which showcases have you watched so far? Do you have a favorite?